Wonky
~

Surface Skin

$42.00 - $90.00
Description
BLIK Surface Skins bring graphic art into your home on other surfaces than walls. Apply Surface Skins to finished furnishings such as desks, tables, cabinets and bookshelves. Surface Skins are easy to apply and make it easy to transform your surface from blah to hurrah!
PLEASE NOTE: Wonky Surface Skin has cut outs in the design. The surface of your furnishing (table, desk, cabinet) will show through the cut out making its texture and color part of the design. Because of the cut outs, we recommend a glass top placed over a desk or tabletop to prevent damage from a spilt drink or food as any liquid will damage the Skin adhesive and possibly the surface of your furnishing.
What's Included
1 Surface Skin per package
Choose from 4 sizes: 48" x 24"; 60" x 30"; 72" x 36"; or 80" x 30".
Please note: Dimensions listed are for the TOP surface. Each size has approx 2" additional material in all directions indicated by the dotted line on the image. This extra material will wrap the sides of a desk top. Trim off excess with a blade if you don't want to wrap the sides.
Cut Outs: This design has cut outs in the design. All areas shown in white have no graphic or material and will be the surface of your furniture. So the texture, color and/or pattern of your furnishing will show through and will be part of the design. We recommend placing a glass top over the entire Surface Skin when applying to a desk, table or top of a dresser to protect the Skin from damage from spilled liquid or food that will damage the adhesive.
Rex Ray was an American artist based in San Francisco. He worked in a wide range of media, including painting, collage, print works, and photography. Abstract and handcrafted, with a retro-futuristic feel, Rex Ray's work is always identifiable, whether seen on museum or gallery walls, in hip restaurants and boutique hotels — or on book, CD covers or rock posters.
Recent Designs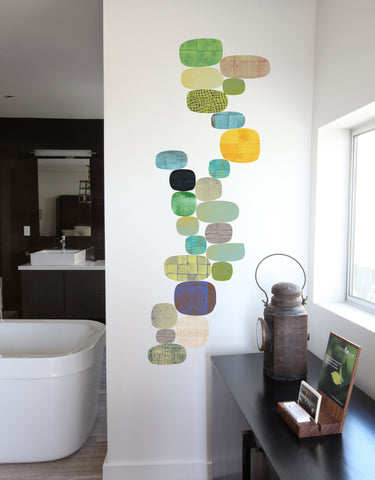 Buy Now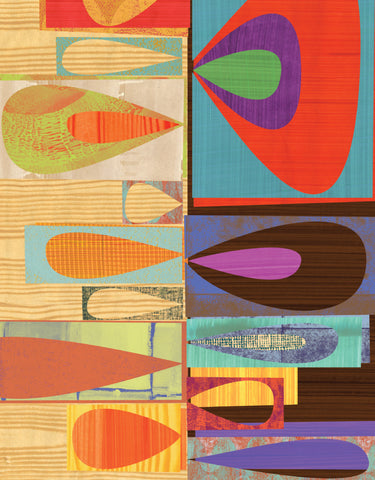 Buy Now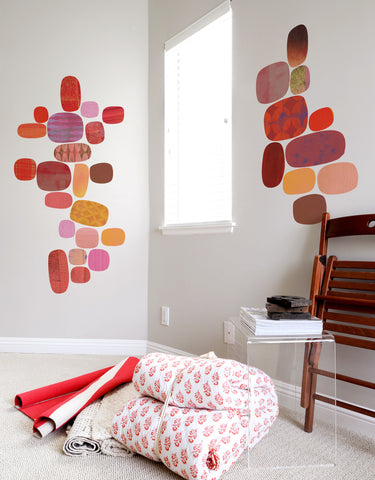 Buy Now
View all designs