Description
This sly fox knows how to outsmart boring walls.
What's Included
2 decals per package
1 28" x 58" printed graphic on clear background
1 Craww logo
Drawing inspiration from daydreams, music, comics, nature and gin, Craww creates dreamlike portraits rendered with a dynamic mix of elegance, balance and disciplined chaos. His work conveys a fascination with ambiguity: pretty things in dark places, nasty surprises masquerading in beauty, hidden stories and happy accidents. It is a story without an end - a stream of consciousness ramble through the woods, populated with skulls and pensive girls with conspicuous hands, individually emanating a melancholic force of beauty.
Recent Designs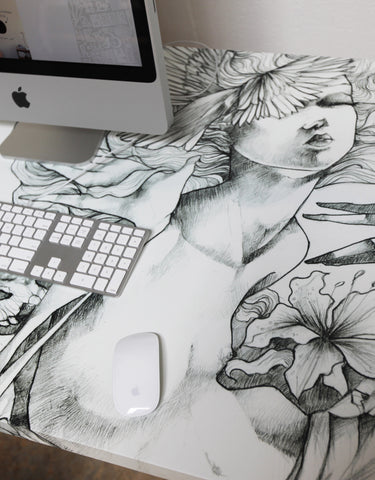 Buy Now
View all designs