Culver City Wall Panels
$169.00
Description
Oversized Culver City Wall Panels are like wallpaper, only without the mess. The set includes four eco-friendly fabric panels that are self-adhesive and easily applied and removed. One or our Urban Map patterns, the Culver City panels line up to create an 8-ft by 8-ft topographic map of Culver City and LAX environs on your wall.
Wall Panels are sold as a set and individual panels are not sold separately. See our FAQs on Pattern Wall Tiles for important information about the installation and care of this product.
What's Included
4 wall panel sheets per package
4, 24" x 96" printed sheets on eco-friendly, fabric material. Installed design is 8 feet wide x 8 feet high.
BLIK is a design studio and product development firm based in sunny Venice, CA. In addition to creating our own line of wall graphic products, we've also developed products for the Smithsonian, the Gap, Land of Nod, MTV, Veer and many others. At BLIK, we design, conceptualize, manufacture and install custom graphic environments worldwide for individuals and corporate clients though our BLIK Studio, custom graphics division.
At BLIK, we think flat is phat.
Recent Designs
/
$12
Blik Surface Graphics
Buy Now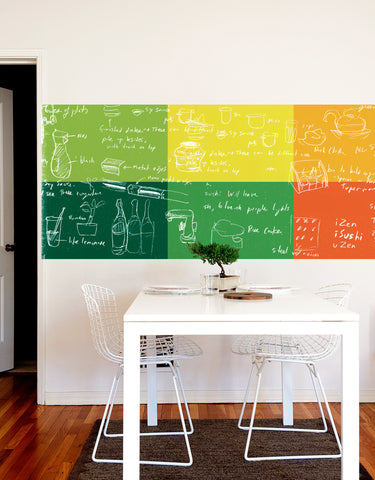 /
$12
Blik Surface Graphics
Buy Now
View all designs