Description
Is it rain, ink or dare we say, blood? There's a lot of symbolism going on this piece that we really like. Black rain and a dark night make for a hauntingly beautiful combination.
What's Included
1 decal per package
1 30" x 49" printed graphic
1 Craww logo
Drawing inspiration from daydreams, music, comics, nature and gin, Craww creates dreamlike portraits rendered with a dynamic mix of elegance, balance and disciplined chaos. His work conveys a fascination with ambiguity: pretty things in dark places, nasty surprises masquerading in beauty, hidden stories and happy accidents. It is a story without an end - a stream of consciousness ramble through the woods, populated with skulls and pensive girls with conspicuous hands, individually emanating a melancholic force of beauty.
Recent Designs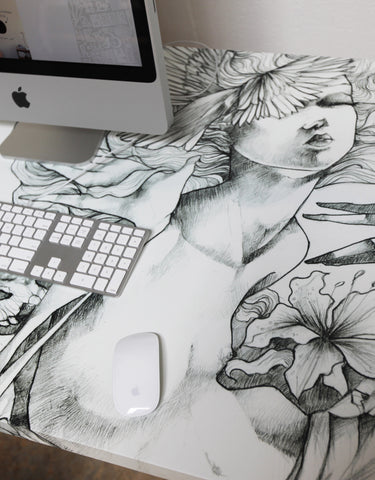 Buy Now
View all designs