Description
UK designer Kirath Ghundoo, known for her geometric wallpaper, brings more sophisticated patterns to BLIK. Black & white TRI Wall Panels are a bold look that will never go out of style.
Oversized BLIK Wall Panels are like wallpaper, only without the messy install. The eco-friendly fabric panels are self-adhesive so they're easily applied and removed. 
Wall Panels are sold as a set and individual panels are not sold separately.
FYI - See our FAQs on Pattern Wall Tiles for important information about the installation and care of this product.
What's Included
3 wall panel sheets per package
3, 24" x 96" printed sheets on eco-friendly, fabric material. Installed design is 6 feet wide x 8 feet high.
Kirath Ghundoo is a UK based surface pattern designer and artist with a passion for bold color, pattern and print. With a love for interior spaces, she designs wallpapers, paints and draws original artworks. Kirath launched her first wallpaper collection, 'Mix 'n' Match 11' at 100% Design, London in 2011 and since then has become a favorite of the design and interiors press both in the UK and internationally, with Living etc labelling her as "the queen of pretty geometrics." Her original abstract paintings and drawings for residential and commercial spaces are playful, joyful and exuberant in style.
Recent Designs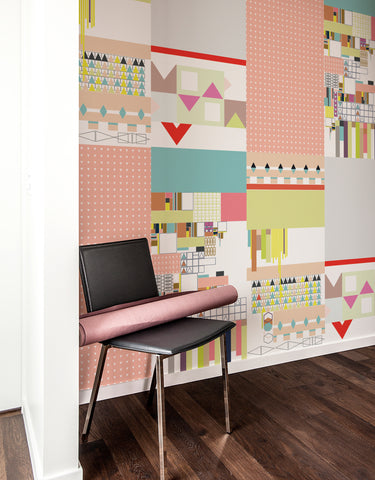 Buy Now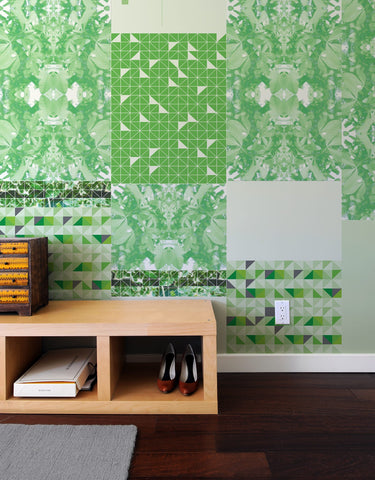 Buy Now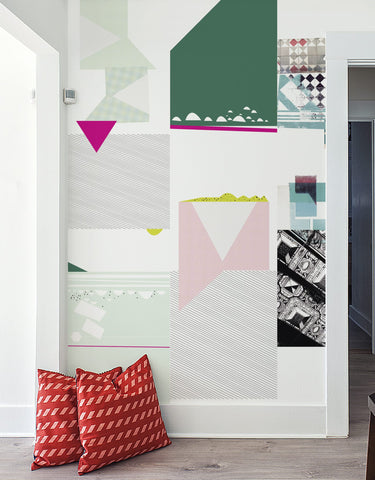 Buy Now
View all designs