Conquered
~

Pattern Wall Tiles

$50.00
Description
Pattern Wall Tiles bring bursts of pattern into standard home and office spaces in a whole new way. With Pattern Wall Tiles, you can create an accent over a bed, on an interior door or frame a small section of a wall. The tiles are self-adhesive and can be repositioned and moved easily. They are completely customizable and can be cut, crafted, and arranged in a number of ways. Rotate them, combine patterns and use on most smooth flat surfaces.
These self-adhesive fabric tiles are eco-friendly, non-toxic and free of both PVC and phthalates. See our FAQs on Pattern Wall Tiles for more information about the care of this product.
Conquered ~ Pattern Wall Tiles is based on a Threadless pattern by Ross Zietz.
What's Included
4 Wall Tiles sheets and 1 small flag per package
4 24" x 24" printed sheets
1 2" x 3" printed flag
Threadless is an online community of awesome people from all over the world who make mind-blowing art. The process starts when a great idea is born in an artist's mind (that could be you, that could even be your grannie!). The artist submits their idea to Threadless, where the community of 1.5 million debates, discusses, and votes on that idea. If the idea gets a really good score, it gets made it into a tee, tote, hoody, or tube sock. (That last one isn't true...yet.) Then, as long as folks keeping buying that product, Threadless keeps rewarding that artist with loadsa money, prizes, and exposure. So people who buy Threadless products support great artists and their great ideas.
Recent Designs
Buy Now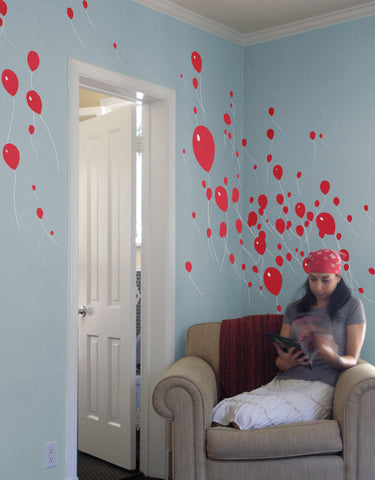 Buy Now
Buy Now
View all designs