Description
Bring the Rex Ray sleek, yet playful aesthetic home with this wall decal inspired by Ray's handmade, hand-painted collages and printed papers.
What's Included
6 decals per package
1 35" x 26" printed blue "splorch"
1 35" x 18" printed red "splorch"
1 15" x 21" printed beige drips decal
1 22.5" x 19" printed dark wood decal"
1 15" x 1.5" strip
1 19" x 0.5" strip
Rex Ray was an American artist based in San Francisco. He worked in a wide range of media, including painting, collage, print works, and photography. Abstract and handcrafted, with a retro-futuristic feel, Rex Ray's work is always identifiable, whether seen on museum or gallery walls, in hip restaurants and boutique hotels — or on book, CD covers or rock posters.
Recent Designs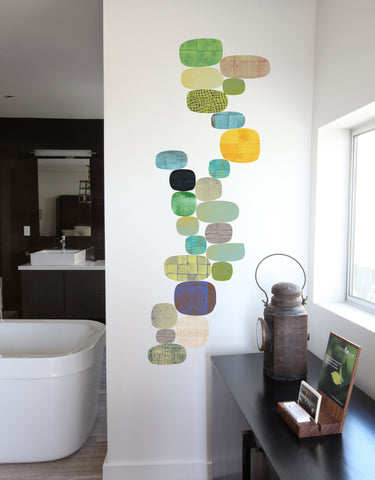 Buy Now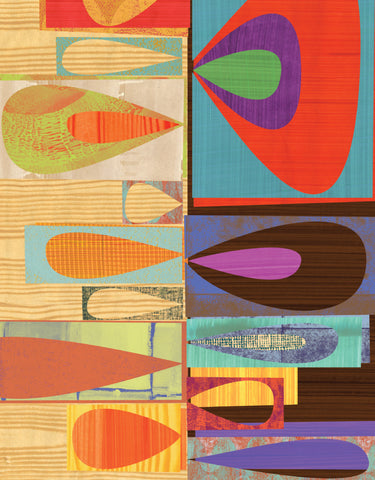 Buy Now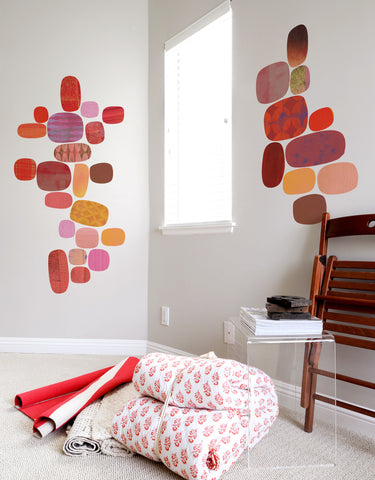 Buy Now
View all designs